Probably the Fastest, Easiest and Laziest Method For Making Ecovers Online
"Create Gorgeous 3D eCover Design In Just 15 Minutes or Less – Guaranteed – Even If You're Not A Gifted Graphic Designer Or You Don't Have Any Computer Skills At All!"
Once You Turn On This All-In-One, Instant Ebook Cover-In-A-Box Machine,
You Won't Stop Creating New Covers...
From: Steve Dawson
Subject: How To Create Your Own eCover in Minutes
Dear Internet Marketer,
I don't care what your parents, teachers or professors told you about good books. It is an undeniable
fact that people DO judge a book by its cover. They almost ALWAYS judge a book – or any product
at all – by its cover. And, yes, that includes you.
What, you don't believe me?
Do yourself a favor and try this on your own… Walk into any book store or video store and look around. I can bet my money that nine times out of ten, it is the cover design or packaging that first draws your attention to a particular product.
It is at that moment your first impressions about that product are formed and the sale is made..... or lost!
The same is true on the Internet. A lot more true. Why? Because everything on the Internet is two dimensional; you can't touch, smell or feel the product you're going to buy. Instead, we create something for the people to visualize. People need to see what the product look like.
That's when graphic designers came in. They create beautiful covers for your products.
Click Here To Watch a Video Tutorial!
Click Here To Try The FREE Demo Version Right Now!
Therefore, if you want to make a good first impression (very important), to build trust (love at first sight), and create value all at the same time… then you have to show your product in a way that your potential customers can relate to.
Now tell me, how would YOU like to make these covers yourself in minutes? …
Attractive, aren't they?
In today's world of online ecommerce, a picture is worth a thousand words.
Here's what I learned from years of experience in the marketing industry… People like to buy from the Internet, but they don't buy purely on price. If you think people will buy your product just because you sell it cheap, think again. People judge a book by its cover, remember?
That means you have to make your product look professional.
You have to show your product in a way that makes your potential customers want to reach into their computer screen and pick it up straight away. If you can do that, if you can make the product jump and say, "Hey! Look at me! I'm real, buy me now!"… Then I guarantee that you will make a lot more money than you're supposed to!
If you can create an eye-catching cover design that not only make your products stick out from the crowd and also turn 'cold' prospects into REAL paying customers, what kind of impact would it have on your business?
But then, there are some problems.
PROBLEM #1: THE COST
Do you know how much to buy 1 ebook cover from a top-notch graphic designer? It can set you back about $80-$200+ for one professionally-designed 3D cover! Can you imagine that?
Having your neighbor make your cover design for a lot cheaper may seem alluring to your pocket at first, but your cover will result in a design that doesn't behold psychological triggers, good copy, be keyword driven and include design decisions made to deliberately draw the eye.
PLEASE STOP.
If you've ever blown your last dollar on hiring expensive graphic designers, then you need to have this software in your marketing arsenal. What software? Read on.
PROBLEM #2: IT'S DIFFICULT
So, you've figured it out that you have to make the covers yourself. Of course, this will eliminate problem #1, right? If you can make it yourself, there will be no need to pay anyone else. Good.
But now, you have to learn all the TECHNICAL STUFF yourself from zero.
Come to think of it, this option is nowhere near economical! Now you have to buy one of those fancy graphic design software like Photoshop or CorelDraw and install it in your computer!
How much is Photoshop, you ask? Well, Adobe Photoshop is currently priced at $699. That hefty price tag PLUS a couple of months in graphic design training, you'll be on your way down to the sinkhole even before you know it.
So, I'm going to give you a true plug-and-play, in-a-box system that literally anybody—no matter what your skill level is—can understand and use to generate beautiful covers in minutes…
Introducing, the revolutionary software that can create ALL your covers in just 3 minutes…
Instant Cover Design™ 2.0
"This Is Probably The Most Powerful,
Fail-Proof, Web-Based, All-In-One 3D Cover Creator On The Internet"
This is it. A groundbreaking cover design system that anyone can use to create stunning, professional quality cover graphics in just 3 minutes or less.
In another words, you now can create professional cover for your next product all by yourself even if you're a beginner or never have any experiences with graphic design before.
Mind you, this is a 100% web-based application system. Therefore, you don't have to download anything in order to make the 3D cover. You don't have to mess around with all the technical stuff like installing, upgrading, backups, system configuration, etc. That's all crazy.
My team will handle all the technical stuff from behind the curtain. You won't see anything that will make you confused. All you have to do is keep creating those 3D covers for the benefit of your business.

Just take a look for yourself what you'll be able to do:
Create up to 6 different ecover templates with ease - eBook cover, Vista box cover, DVD cover, 2 different Software covers and even a membership card cover! Everything is prepared right here – all in 3D.

Rotate your ecover model up to 360 degrees and save it from any angle you wish.

Create even "back sides" of an ebook cover, box, membership card or software cover and give your product even more of a professional look.

Unlike any other system, you can produce 1000's of different ecover combinations in just a few clicks!

Preview your ecover LIVE as you're creating it! Add your image, logo, text or whatever you wish and see how your ecover will look in real time before you save it! This quality alone will save you a lot of time!
And so much more...
| | |
| --- | --- |
| | Image editing on the fly! Upload, resize, rotate, scale or flip your images directly within the interface to churn out top quality covers in the blink of an eye! |
| | Built in text editor makes customizing your ecovers a breeze! Change text size and font, opacity, outline and much more! |
| | Quickly upload your logo or custom graphic at the click of your mouse! |
| | No need to spend hours designing your cover! Simply select 'premade masks' and save yourself precious time! |
| | Add reflection, choose background color... and much more! |
You see, this system is something that will enable you to create unlimited professional grade ecover graphics without having to spend hundreds of dollars on hiring graphic designers to do it for you. With this eCover Creator, you can quickly and easily create stunning 3 Dimensional cover graphics in just a couple of clicks of your mouse.
And guess what?
I'm putting my reputation on the line to get this into your hands so you can prove to yourself that creating covers is ridiculously easy. I wanted to make this so blindingly simple that any beginner can pick it up, understand it immediately and start making his first cover within 3 minutes or less.
I'm not kidding…
Click Here To Try The FREE Demo Version Right Now!
Click Here To Watch a Video Tutorial!
Nothing else will prove my system works. And by "works," I mean it can blow your doors off!
Plug this "no-brainer" system in, flip the switch and create the cover.
Yes, it's that powerful.
But MOST IMPORTANTLY, you'll able to fire those graphic designers and create as many covers as you want – all by yourself – without the extra cost.
Now, check out some of our ecover designs and styles. Then compare them to what you are currently showing your visitors on your website. Imagine how many more sales you could be making right now if you had your product, ebook or ezine wrapped in a stunning cover.
Thanks to its ease of use in creating such breathtakingly beautiful 3D eCovers, more and more Internet marketers are now using eCover Creator to replace their graphic designers altogether... which saves them thousands of dollars every single month.
By the way, these big time marketers with big names on the Internet… they pay $97 per month for this system without giving any second thought.
Why? Because they know that Internet sales volumes are exploding! As competition heats up, it is absolutely crucial for them to stand out from everyone else. eCover Creator is designed exclusively to ensure your product do stand out and sell more too!
"Just wanted to thank Instant eCover Creator for creating such a useful program that is available for such a low price. I'm just starting out and really don't have a large budget, so this is a great help.

Previously, I've used GIMP and Photoshop for image manipulation and I was planning on doing my ecovers by hand, but I doubt I could do anywhere near as good a job manually. And anyway, to even come close would take several hours per cover instead of several minutes with this super piece of software. You've not only saved me cash, but also saved me a helluva lot of time... while giving me a better product!

Thanks ever so much,"


"Hi Arthur,

After reading your offer, I almost jumped all over it! You know I have always wanted to have my own eCover software, right? Well, now I can have one (thank you!). I got it up and running in 5 minutes and created my first eye-catching book cover in less than 2 minutes.

What else can I say? Your Instant eCover application is incredible! It allows me to create a cover that will definitely get attention and build credibility for my business. I can't thank you enough for this offer.

Best wishes,"


"Hey man,

Just wanted to thank you for the excellent piece of app just then. So, this is what you called a web-based eCover creator? Man, this is exactly what I need. I'm not very good at graphic design and stuff like that, so having this app on hand is immensely helpful to increase my sales conversion. I know that good covers don't lie.

By following your step-by-step video I was able to create some stunning looking covers for all of my ebooks in just a few clicks. Man, you don't know how much this means to me. With this powerful app, I'll be creating my own covers from now on.

Thanks man!"


Whether you sell your product or give it away for free, you will be amazed by how many more downloads you will get if you have a fine-looking cover on it.
You can use Instant eCover Creator to create a cover for any product or service you can imagine. Software is the first thing most people think about, but boxes have been used to sell subscriber-only sites, multimedia courses, online services and multi products in one pack.
It has been reported back to me by some of my customers that their package or ebook cover design increased their sales by 300% or more. What would a 300% increase in sales mean to you? What would happen to your bottom line?
Exactly.
Here is the bottom line…
No matter what products or services you sell or give away, you can easily DOUBLE your conversion rate if your potential customer can see it, and understand it. That is what eCover Creator is all about; packaging your product or service and website in a way that people can see and understand.
Whether it's an ebook, service, software, or ezine, you can put it in a cover that has been designed to sell and sell and sell.
And, hey…
Don't Waste Time Trying To "Figure Out" What Works...
I already know what works, and I'm telling you what works. Lots of people will tell you that making cover is expensive, or takes time to figure out, or requires you to be a super-talented graphic designer.
Well, that's nonsense.
You can grab my system, get up and running in a minute or two (if you take your sweet time) and start seeing that brand new cover of yours within 3 minutes or less. I flat-out defy anyone to make this any easier than this plug-and-play system makes it.
And, I'm not done yet…
I'm so confident of this system, I'm giving you my personal...
Order the Instant eCover Creator System right now, and put it to the test for a full 30 Days. If you're not seeing shockingly good results by then (by your own standards), then I don't want your money. I'm not joking here.

I'll give every penny back to you and you will be removed from the database.

No questions asked. No hassles. No worries.
This is far easier than balancing your checkbook.
I don't care if you're brand new to the Internet. I don't care if you've tried every cover creator out there and haven't been able to make a decent one. I don't even care how old you are.
If you can start a computer and browse the Internet, you've got way more than enough brain power to make this work for you. Have you tried the free demo?
"Okay, I'm Interested!
How Much Is This All-In-One Instant Cover Creator?"
Hmm... good question. Let's see now… I've spent over $5000 for the system, $697 for the website, and 2 whole months sitting in front of my computer…
How about $197 for an exclusive membership on Instant Cover Design? I've charged $97 for the earlier version of eCover Creator, and they sell out in hours. But don't worry, I won't charge you even close to that amount. In fact, if you act on this right now...
Your total investment is just a measly $197 $97 $47.
This is a one-time payment, not a subscription. There are no recurring costs. No hidden charges. No surprises. Just $47 for a LIFETIME membership on Instant Cover Design.
This is only an *introductory* offer for the first 100 early-birds as I have limited memberships available. And believe me, it won't last for long - In fact, I'll be increasing the price without warning ANYTIME.
It could be the next minute, it could be tomorrow - one thing is for sure, I have to push the price up to at least $97 sooner than you think...
There's really no time to lose. And of course, your investment will be protected with my personal money-back guarantee.
So, if you're ready to start earning "REAL MONEY" on the Internet, then use a "REAL" cover to represent your product. With eCover Creator, you can make a brilliant cover that draws the eye and tempts the reader to buy instantly!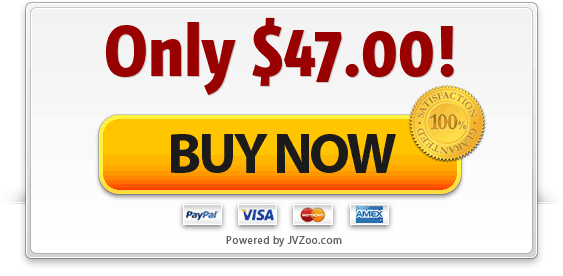 * Disclaimer: Does not work on Google Chrome for

Miscrosoft XP Professional
To Your Success,
Steve Dawson
P.S. What are you doing down here? Still can't make up your mind? This offer could disappear at any time and without notice because as soon as the limit of membership is reached sold, I have no other choice but to take down this page – that, or raise the price up to $197. The buzz is huge and places are filling up fast, so if you hesitate, you could easily miss out and be left wondering "what if…"

Here's the reality… your marketing campaign begins with your product cover. A quality 3D cover design is crucial to finding success in selling books, software, and everything. And here we are at eCover Creator, creating cover has never been easier. Even if you're a complete beginner – Click here now to start making your first cover!
P.P.S. If you need some time to think, chances are you're going to miss out the opportunity to grow your online business. There's no better time than RIGHT NOW to get started and make a killing!
Remember, all the risk is on me. I want you to kick the tires on this thing and put my system through its paces for almost one full month. If you don't start seeing results that makes you giggle with glee within that time, I don't want your money and you'll get everything back 100%. I won't even ask why or what happened.
Fair enough? Then...
Click Here To Create Your Own eCover Right Now!
Home | Contact | Video Tutorial
Copyright © 2011, InstantCoverDesign.com | Privacy policy | Terms and Conditions | Disclaimer | Copyright